Disclosure: We earn a commission when you follow the link to make a purchase.
Ever wish you had that space being taken up by that dated and useless phone cradle on your BMW X5 F15? It easily takes up a quarter of your compartment and serves no purpose. It doesn't even fit phones larger than an iPhone 5. Even BMW knows that nobody wants/needs this accessory as the 2015 X5 doesn't have it anymore. So here is a step-by-step guide. All you need is a $22 console cover and a flathead screwdriver and around 20 minutes of your time.
1. Remove the rubber mat.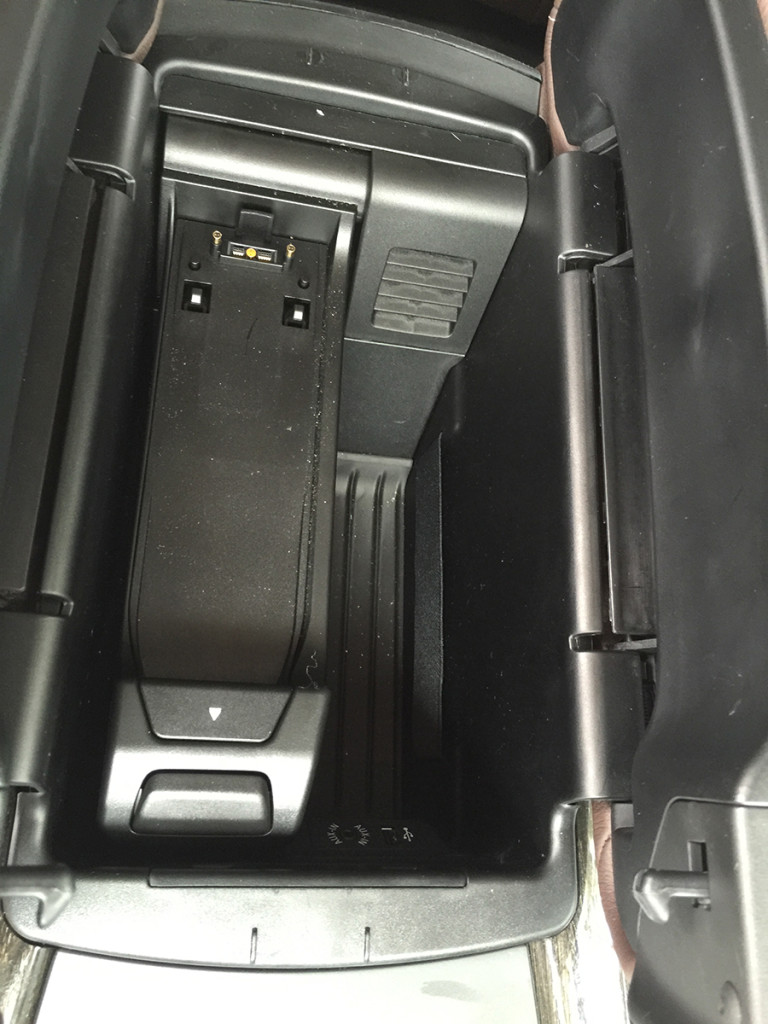 2. Remove the 4 torc screws on the cradle. 2 of these are towards the bottom.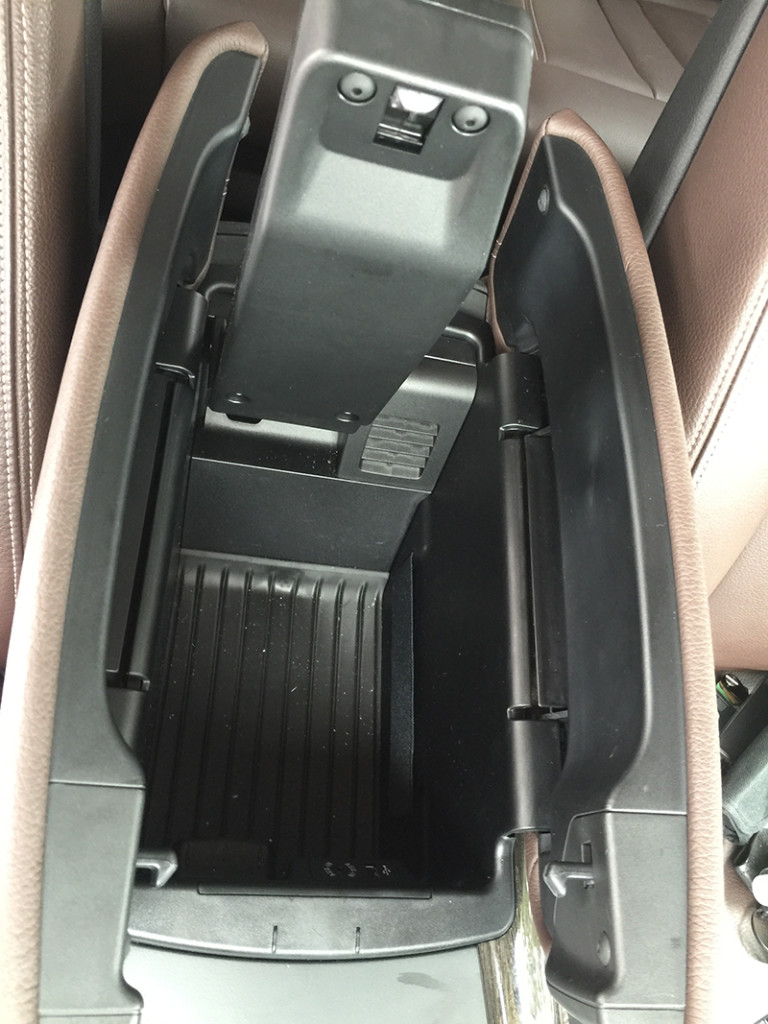 One is seen when you lift up the cradle. The last one is right behind the fan.
3. To take out the fan gently pry off the vent/case with a flathead screwdriver. Once the case is out of the way wiggle the fan itself towards you. It is being held by 2 rubber pieces that enclose their respective plastic pillars. Be careful not to yank it out with force as there is a couple of thin wires that are attached to it.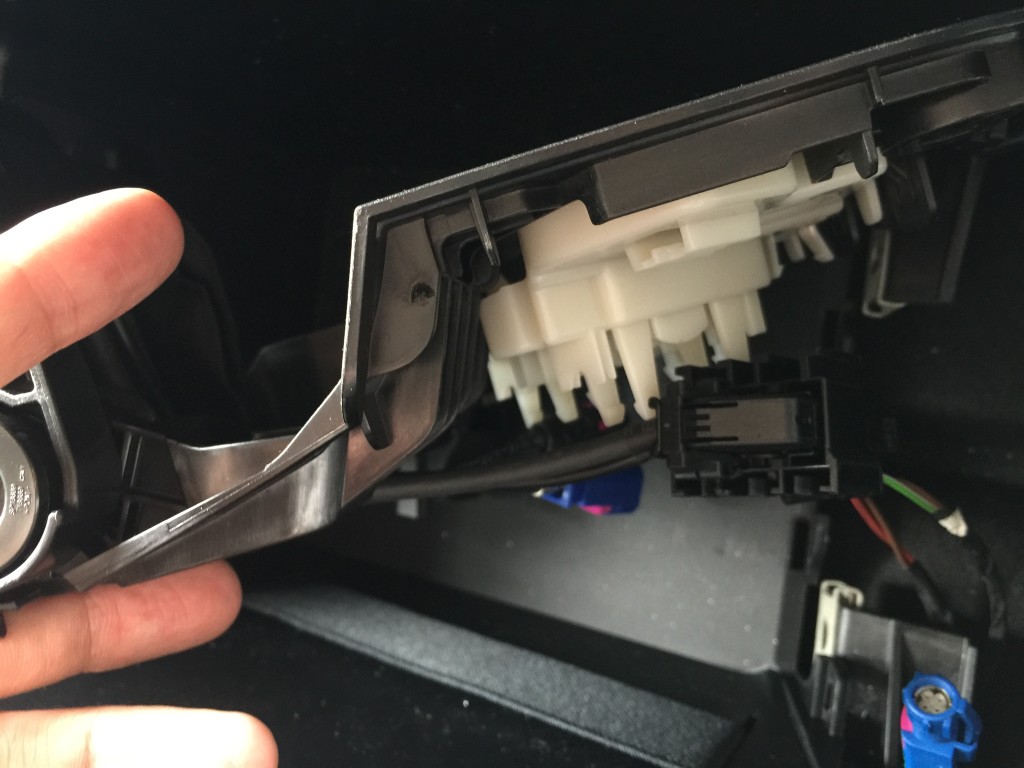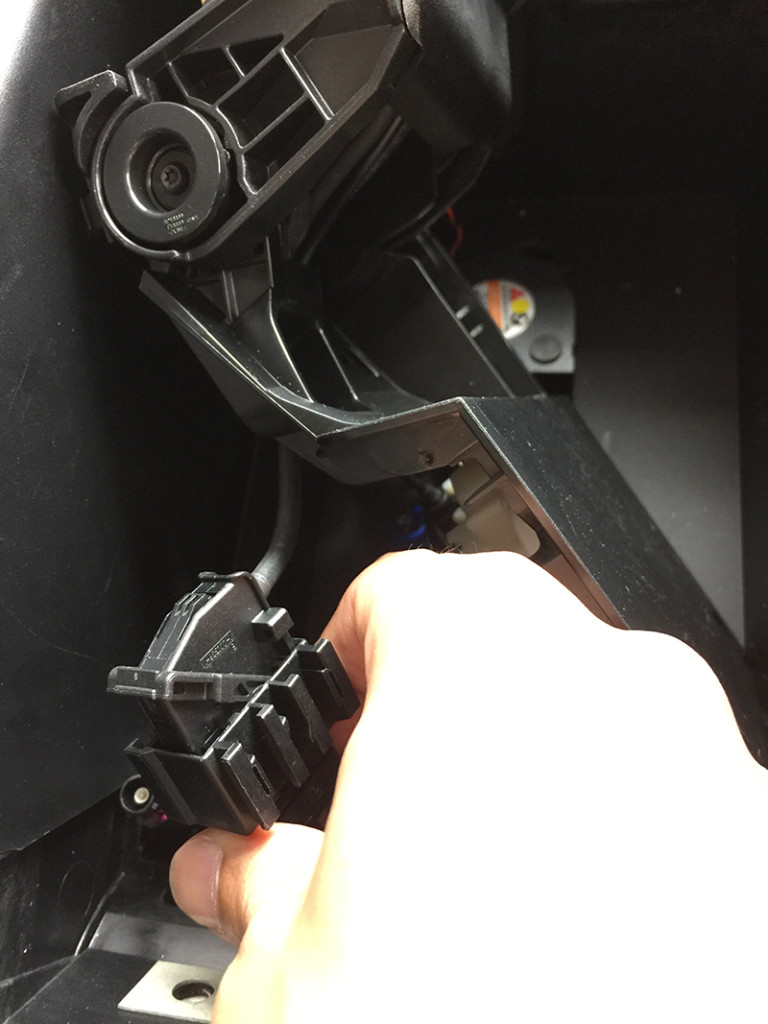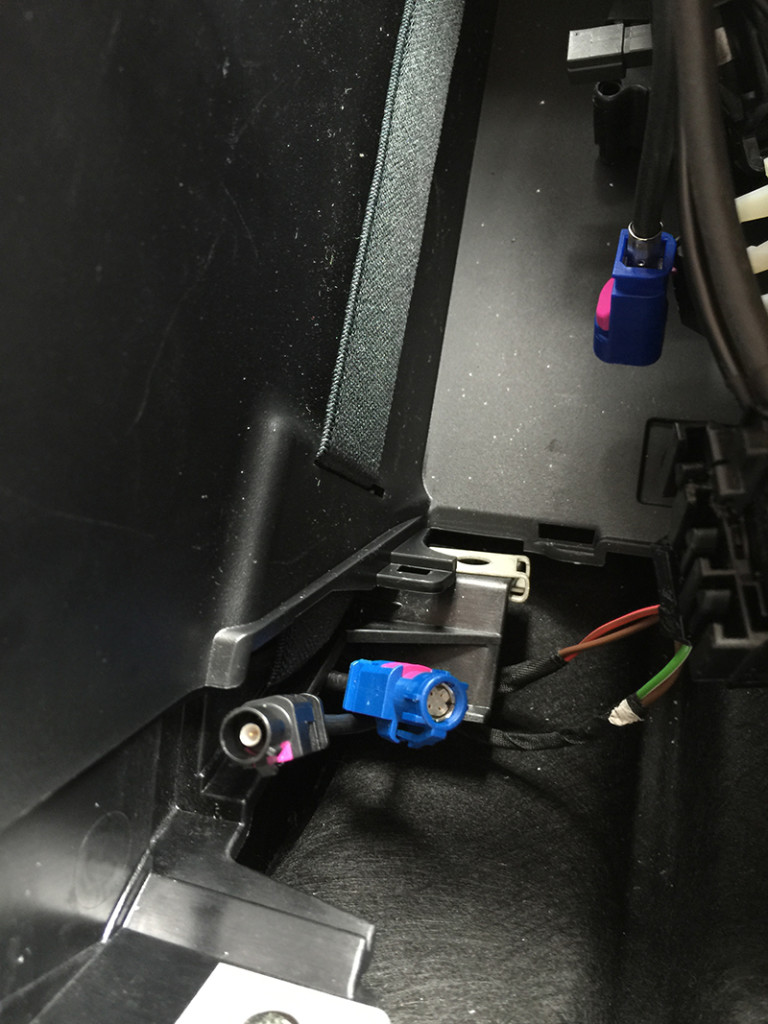 4. Once all screws are removed gently pry off the top perimeter of the back wall of the compartment. Be careful when you do this step as you can easily scratch the plastic. Also be careful not yank it too far out as there are 4 cables behind it.
5. For convenience, please see the photo to determine how these cables look when unplugged. This is the part that took the longest for me as every cable needed to be unplugged differently with their own unique locks and latches.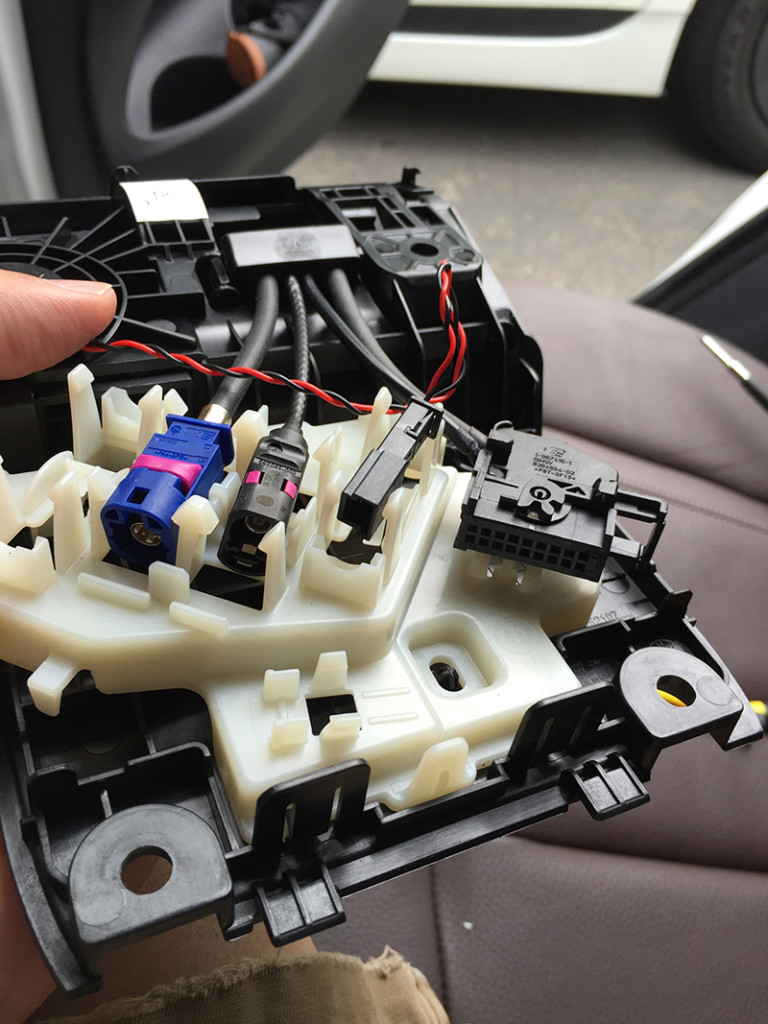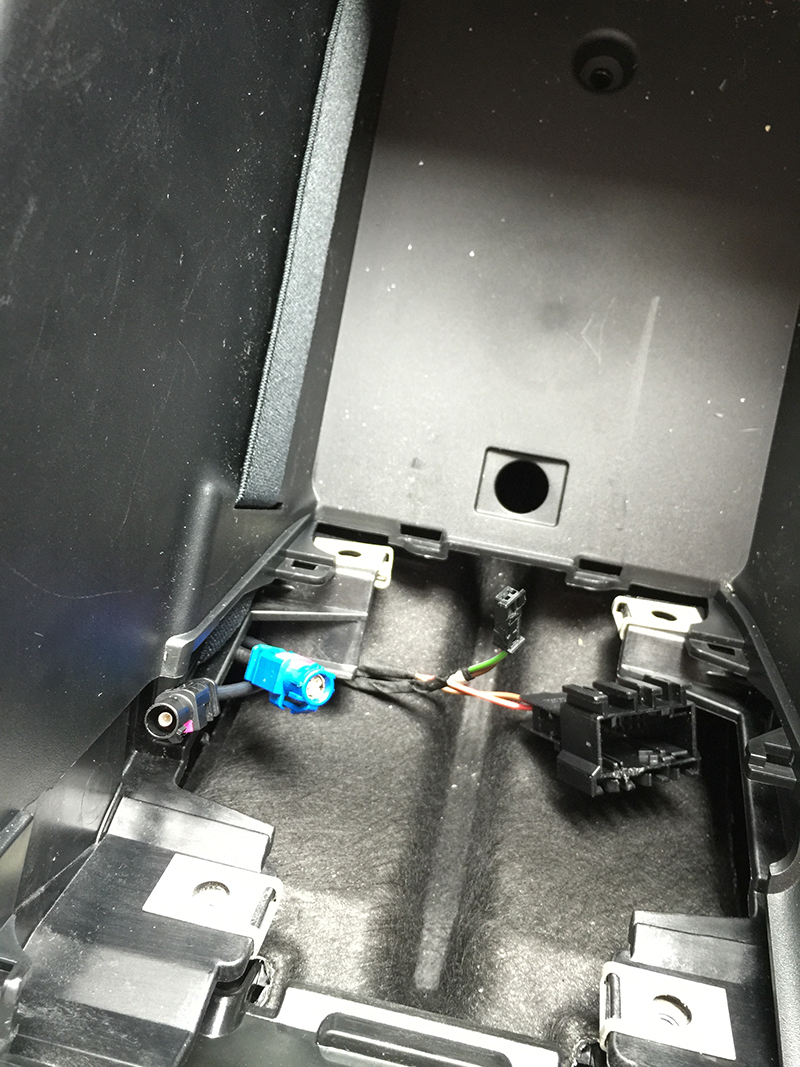 6. Once all 4 cables are unplugged, store the phone cradle unit with the 4 screws from the earlier steps. Then, securely tuck the 4 unplugged cables. Put the plastic cover onto the back wall of the compartment. Lastly, put the rubber mat back on.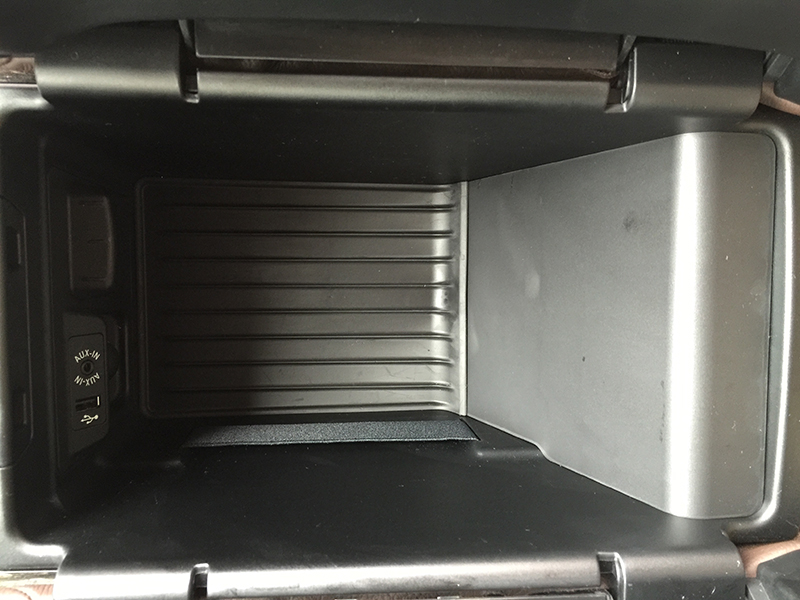 You can buy the console cover here.